Youth Work Ireland Tipperary: Community Youth Worker (Part-Time) & Community Youth Worker Digital Media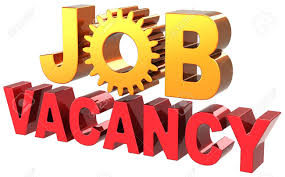 YWI Tipperary is a progressive youth organisation based in Co Tipperary and East Limerick with a range of youth centres, youth projects and programmes working with young people aged between 8 and 25, their families and their communities. We have recently been supported and funded by the Department of Children and Youth Affairs (DCYA), Tusla and through Tipperary Education and Training Board (TETB) to develop and expand our Thurles/ Templemore Youth Project and other services within the County.
We are now looking to recruit the following positions:
Community Youth Worker (Part- Time) 19hrs
Community Youth Worker Digital Media (Temporary Full time 6mths contract)
---
These posts will require the following skills
Experience in working with young people through integrated initiatives in response to identified youth needs
Ability to target young people at risk and develop programmes for intervention and discussion.
The successful candidates for all posts will have a third level qualification in Social/Youth/Community work or a related discipline and experience of practical working with individuals and young people, particularly those who are deemed at risk, as well as strong organisational and administrative skills. Garda Vetting will apply to all posts.
Please find out more about Job specification and Personal Specifiaction here: https://www.activelink.ie/content/vacancies/children-youth/39416
---
Further details for these positions are available from Sean Cooke Ph: 0504 23426 or email info@youthworktipperary.ie
The closing date for applications is 5PM Thursday 27th 2018. Interviews will be held for the posts in the week of 8th October 2018.