Volunteer with Youth Work Ireland Tipperary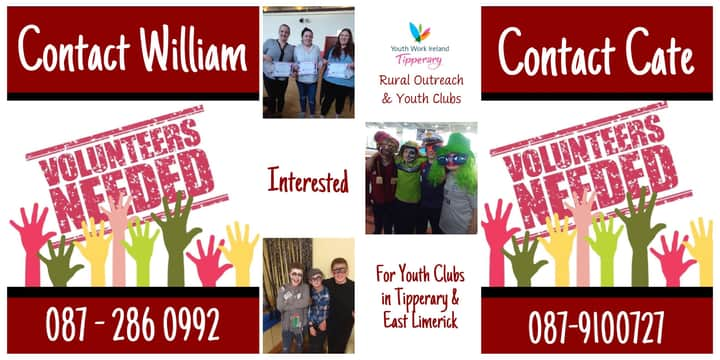 The Rural Outreach Project supports our youth clubs that are run by local volunteers and supported by our rural outreach team. We have a range of senior and junior youth clubs located in rural communities in Tipperary and East Limerick.
Volunteer Youth Leaders
Our youth clubs cannot run without adult volunteers who provide a fantastic commitment to working with young people in their local communities. Some leaders are parents but many are community members who have an interest in contributing to their local community, and to making the world a bit better for young people. These volunteers give up their free time without looking for recognition and we cannot emphasis enough how awed and proud we are of them.
Young people
All youth clubs are open to all young people in their community – the junior clubs work with young people aged between 10+ (primary school) and senior clubs work with young people between 12+. The older young people may also act as Junior Leaders to the junior clubs, once they have done FLIP training.
Typical Activities
Whether any night is 'typical' in a club is debatable as on any given weekend you might find a club doing a programme on drug abuse, getting involved in a local community event such as tidy towns, travelling to another club to take them on in a soccer challenge, hosting a table quiz or just hanging out! Volunteer leaders are trained to talk to and listen to young people and any activities will reflect the interests of the young people who are members of the clubs.
Tipperary Town Volunteer Leader
Holycross Youth Club
Fethard and Killenaule Youth Project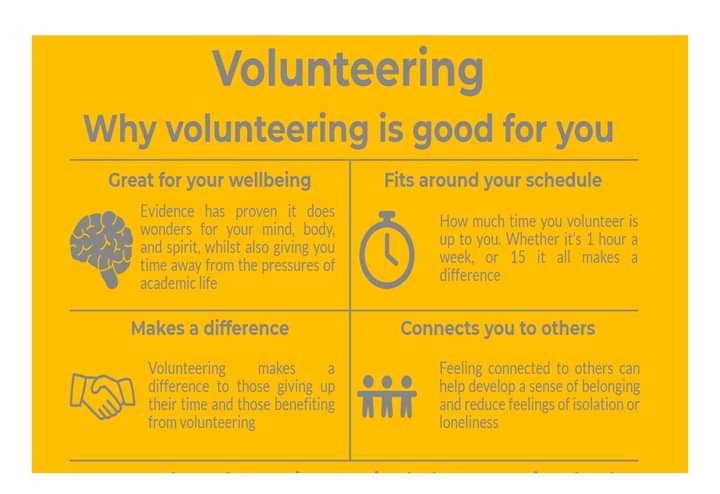 Leader with Upperchurch- Drombane Youth Club
Volunteer Littleton Youth Club
Leader with Templederry Youth Club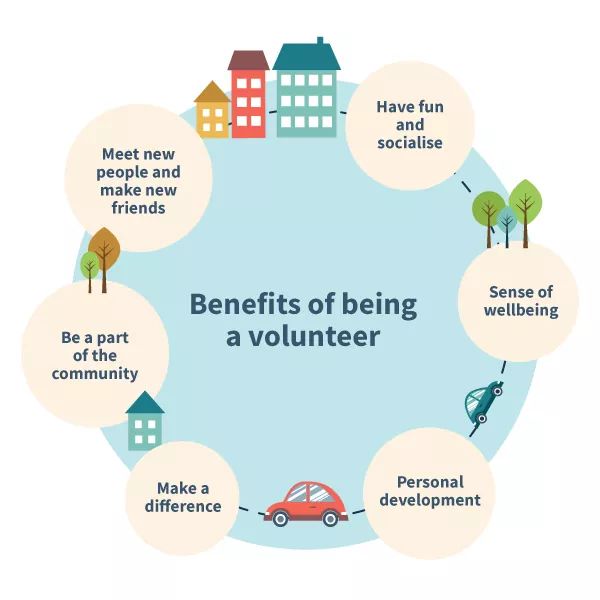 Volunteer Killenaule Youth Club
Leader with Drom and Inch Youth Club
Family Befriender – Syrian Refugee Resettlement Programme Clonmel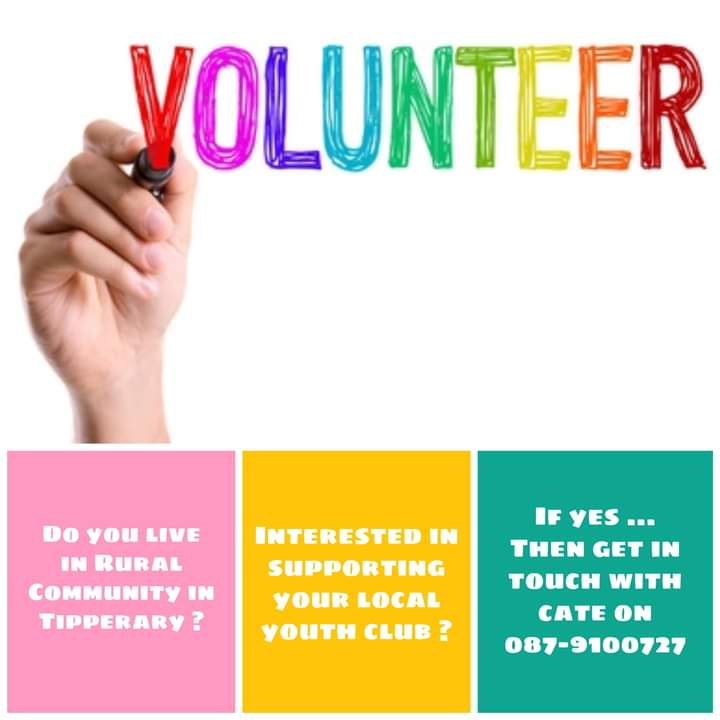 Family Befriender – Syrian Refugee Resettlement Programme Nenagh
Family Befriender – Syrian Refugee Resettlement Programme Tipperary Town
Youth Club Leader – Ability Cashel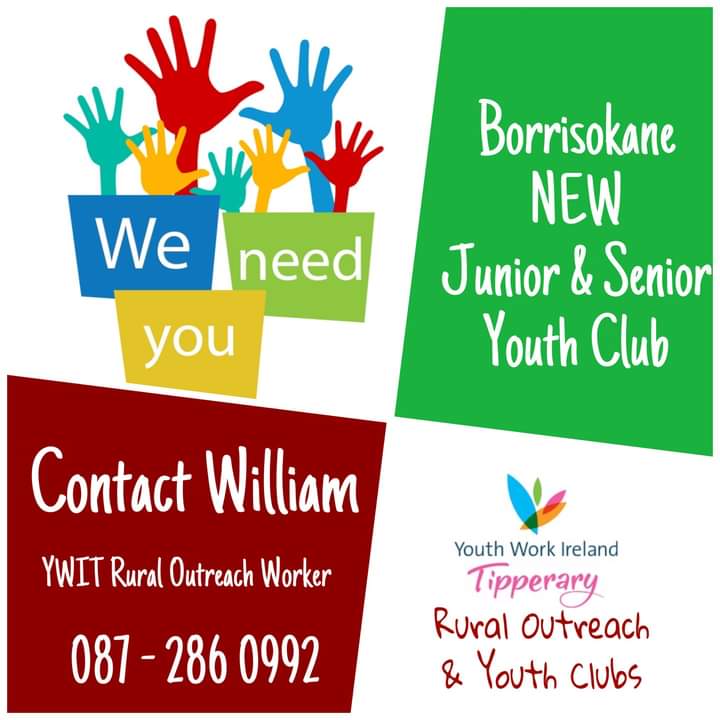 Portroe Youth Club Volunteer
Borrisokane Youth Club Volunteer
Newport Youth Club Volunteer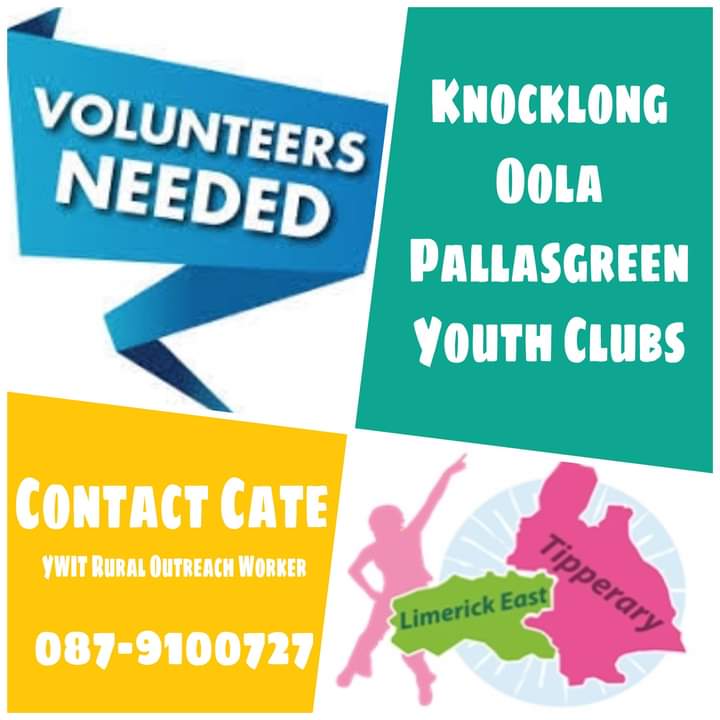 Leader with Clonmore Youth Club
Youth Club Leader – Ability Tipperary Town
Youth Club Leader – Ability Thurles
Youth Club Leader – Oola
Youth Club Leader – Pallasgreen
Training
All volunteer leaders are required to complete volunteer training before starting as youth leaders. This training is comprehensive and delivered by our rural outreach team. Covering both theoretical and practical elements of youth work leadership, the training programme provides volunteer youth leaders with skills and confidence to work with young people in a safe and supportive manner. Training is also provided on an ongoing basis in different areas such as arts and crafts, first aid, drama, sports leadership, youth work skills and refreshers for the volunteer induction training
Child Protection and Garda Vetting
All volunteer leaders are required to undertake training in child protection as part of induction, and all leaders must be garda vetted and provide references prior to starting as leaders. Youth Work Ireland Tipperary, as part of Youth Work Ireland, avails of its garda vetting service.
Regional Events
One area that both volunteer leaders and young people get great value from are our regional events. The rural outreach team arrange a calendar of events on an annual basis, and clubs are encouraged to attend, meet with other clubs and take advantage of the rural outreach team to organise activities.
Rural Outreach workers
Are the main contact and support for all clubs and volunteers. The outreach workers are available to meet the needs of the clubs, young people and volunteers. As listed above the outreach workers facilitate and deliver all of the above on an ongoing basis. The outreach workers support local communities and the needs of young people through the establishment of new youth clubs and tailored clubs meeting the needs of minority groups, disadvantaged areas and seldom heard young people in Tipperary and East Limerick on a need basis.
We are always looking to set up new youth clubs, and one of the key pieces of work that our rural outreach team undertakes is working with communities and volunteers to set up new clubs. We have a full start up programme for new clubs are always available to come out and meet potential volunteers. We also advise on attracting more volunteers, accessing a space for the club, and implementing training and vetting, as well as encouraging young people to join – never a problem!
Contact our Rural Outreach Team:
William Dunne 087 2860992 or william.dunne@youthworktipperary.ie
Cate O Connor 087 9100727 or cate.oconnor@youthworktipperary.ie
Croke St., Thurles, Co. Tipperary E41 KX76 Tel : 0504 23426