Covid-19 Diary: Autism and Me- Issue 4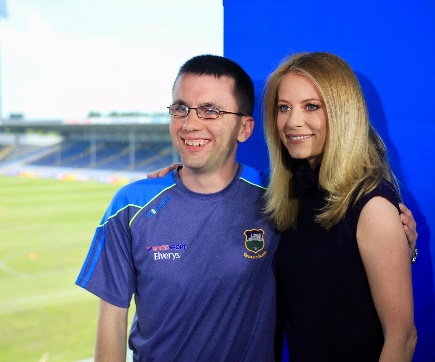 Kevin Hanly- reflecting and appreciating the small things.
"We have a bit to go yet but we are getting there"
It's getting to the point where we feel like we have been in this situation for a long time now. I have lost count of how many weeks we've done at this stage but we are all making a difference by staying at home. One thing I find is that it doesn't get any easier as time goes on, you just go into a zone of acceptance but then it's very important to try and keep the mind busy.
I'm very proud of this country and how we have all come together by staying apart. In times of need and crisis the good of people comes out and people have helped me by staying in contact through social media. It means a lot when you get a text to say "Hi how are you getting on". It puts a smile on my face knowing that people are thinking of me as I don't meet people socially anymore at GAA games or down at Dr Morris park with the Tipp football lads like everyone it has been a challenge.
These blogs have given me direction as I put effort and time into it every week. If me talking about my experience through the eyes of an autistic person helps to puts a smile on somebody's face, then I will have made my own small contribution to help society cope with Covid19.
One thing I have learned during these challenging times is how much we appreciate people on the front line such as those people in hospitals, people working in shops, those keeping the deliveries going, those making sure our electricity stays on, those collecting our bins, the guards, the fire brigade,  the cleaners, and people working with the elderly. Every job is important and sorry if I forget someone. Everyone who is keeping the show on the road is a true hero and we have never appreciate people on the front line so much. Thank you.
One thing I hope when we get out of this health emergency is that we will be better people and the world will be a better place to live in. It is tough at the moment but together we will make it to the top and the good days will come again.