DiscoverEU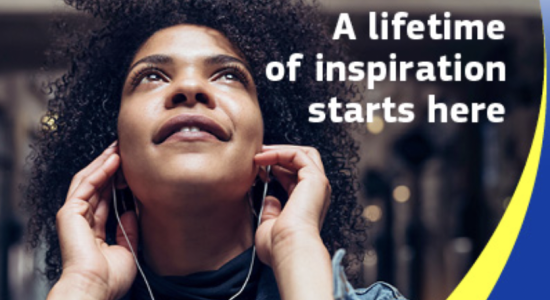 DiscoverEU is an EU initiative that from 15 March 12:00:00 (midday Brussels time) and 29 March 2023 at 12:00:00 (midday Brussels time) will be giving, for the seventh time, young people (18 years old) the opportunity to travel across Europe.
Who can apply
– young people who are 18 years old, born between 1 July 2004 (included) and 30 June 2005 (included);
– be citizen or legal resident of one of the following countries:
27 EU Member States: Austria, Belgium, Bulgaria, Croatia, Cyprus, Czech Republic, Denmark, Estonia, Finland, France, Germany, Greece, Hungary, Ireland, Italy, Latvia, Lithuania, Luxembourg, Malta, Netherlands, Poland, Portugal, Romania, Slovakia, Slovenia, Spain, Sweden including its outermost regions French Guiana, Guadeloupe, Martinique, la Réunion, Mayotte, Saint-Martin, Azores, Madeira and Canary Islands;
Members of the European Free Trade Association (EFTA), which are equally members of the European Economic Area (EEA): Iceland, Liechtenstein, Norway;
Acceding countries, candidate countries and potential candidates: North Macedonia, Republic of Serbia and Türkiye;
Overseas Countries and Territories (OCTs) associated with the European Union: Aruba, Bonaire, Curação, French Polynesia, French Southern and Antarctic Territories, Greenland, New Caledonia, Saba, Saint Barthélemy, Sint Eustatius, Sint Maarten, Saint Pierre et Miquelon, Wallis et Futuna Islands;
– applicants need to complete the correct identity card (ID) or passport or legal residence card number on the online application form.
How to apply
– fill in your ID, passport or legal residence number on the online application form;
– start your journey in any of the countries eligible for DiscoverEU;
– plan to travel from 1 day and up to 30 days;
– plan to travel between 15 June 2023 (first departure date) and 30 September 2024 (last return date);
-note that if you have a disability or a health problem that makes your travel challenging, you will receive assistance and support to help you take part in the action. Check the FAQ C.13 to know more.
– plan to travel to at least one foreign country eligible for DiscoverEU which is different from the country of departure;
– be willing to become a DiscoverEU Ambassador and report back on your travel experiences, for example through social media tools like Instagram, Facebook or Twitter using #DiscoverEU (but you can also give a presentation at your school or at your local community).
Entrants can apply as individuals or as a group of maximum 5 people. For groups, a group leader should be appointed.
The group leader fills in the application form and participates in the quiz and subsidiary question. S/He will receive a code when submitting the application, which s/he should then communicate to the group members to allow their registration. Based on the code provided by the group leader, the remaining group members can then register online, and fill in their personal data. All members of the group need to be 18 years old as well and have a legal residence in one of the DiscoverEU eligible countries.
Applicants with a disability or a health problem that makes their travel challenging, will receive assistance and support to help them take part in the action.
Please check all the details here.
Applications
Must be submitted through the European Youth Portal.
Applicants will have to answer 5 multiple choice quiz questions and 1 subsidiary question.
Selected applicants will be entitled to a travel pass worth EUR 251. Travel will only be in 2nd class.
Selected participants will have access to a mobile application finding suggestions to plan their journey and receive a DiscoverEU digital discount card for a range of reductions and benefits all over the Erasmus+ programme countries.
Young people with special needs are welcome to participate in DiscoverEU, they will receive assistance and support.
Deadline: 29 March 2023, 12:00 noon CET.
Find out more: https://europa.eu/youth/discovereu_en
Join #DiscoverEU Facebook Group to follow the travellers' adventures.