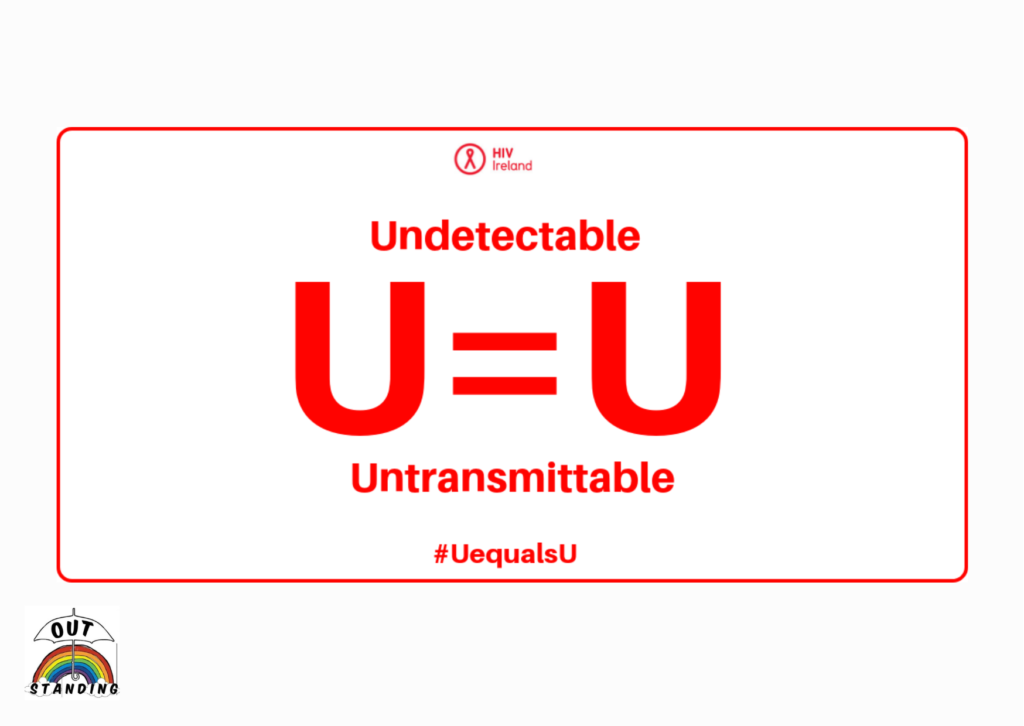 June 5th 2021 marked 40 years since the first case of AIDS was reported in America. The image on this postcard is a section of the Aids Memorial Quilt, which was first displayed in Washington in 1986.
The AIDS Memorial Quilt was created in 1985 as a memorial for those who had succumbed to the disease. Each of the memorial panels on the quilt measures 3 by 6 feet, the size of an average grave, and honours a particular person who died of AIDS. Today the quilt has 94,000 panels. Click here for more information History (aidsmemorial.org)
The epidemic was not confined to America. Ireland's first case of Aids was diagnosed in 1982.
Attitudes have changed since then and thankfully if you are diagnosed with HIV today it is no longer a death sentence. This video, How have attitudes changed towards the LGBT+ community since the 1980s AIDS crisis? | ITV News – YouTube gives us an insight into the attitudes that exist today around HIV/AIDS.
This is another video made on World Aids Day 2021 in Ireland. Here we see people sharing their stories and it gives us an insight into where we are in relation to Aids in Ireland today – (113) Positive Storytelling | World AIDS Day 2021 – YouTube
Here is another article detailing how Ireland's media covered or didn't cover the Aids epidemic – Remembering Ireland's early AIDS history (rte.ie)


The image used for this postcard relates to a current campaign by HIV Ireland What is a viral load?
Viral load is the term used to describe the levels of HIV in the body at any one time. It is determined through a blood test. A higher viral load is associated with a higher risk of HIV transmission.
What is an undetectable viral load?
Without HIV medication, the viral load can be high. HIV medication stops HIV from making copies of itself, and the viral load can become so low that it is not detectable in a standard blood test. This is called having an 'undetectable viral load'.
What does an undetectable viral load mean for HIV transmission?
Undetectable = Untransmittable (U=U)
Effective HIV treatment (or medication), and an undetectable viral load, means that the risk of HIV being passed on through sex is zero.
People living with HIV can now feel confident that having an undetectable viral load means HIV cannot be passed on to sexual partners.
This highlights the importance of access to timely HIV medication and taking the medication as directed.
Click on this link HIV in Ireland – HIV Ireland for more detailed information in relation to HIV AIDS in Ireland.
Another site well worth a visit is AIDS Activism / Sexual Health Ireland COLLECTION · Cork LGBT Archive. Here you will find a huge amount of digitised photos, posters, newsletters detailing LGBTI+ history with a specific focus on Cork.