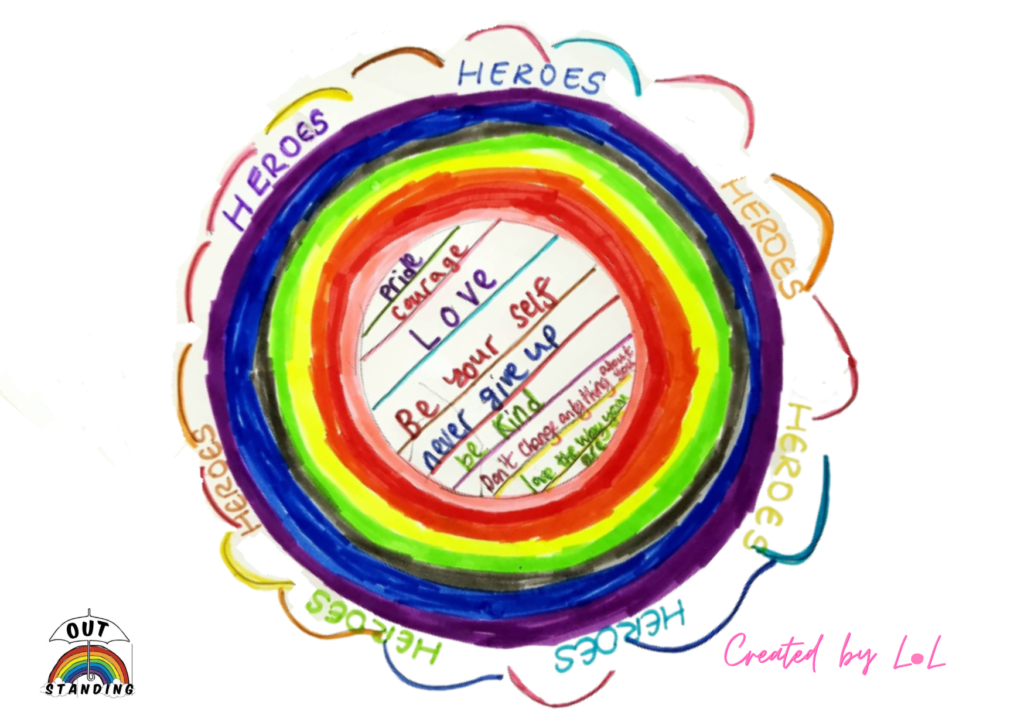 Ireland is filled with amazing advocates and activists who stand with and fight for LGBTI+ rights and who continue to inspire people across the country. As part of Pride, it is important that their work and advocacy continue to be represented and remembered for future generations.  For this document we have decided to focus on Irish LGBTI+ advocates and it is also important to point out that it is not an exhaustive list.
Senator David Norris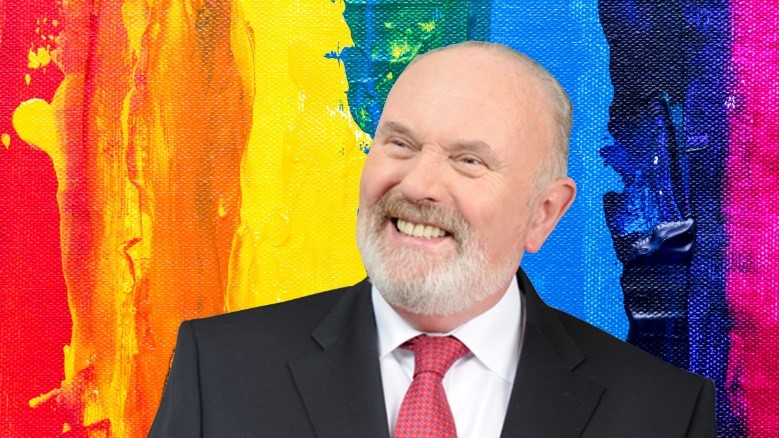 Senator David Norris has been a member of Seanad Éireann since 1987 and was the first openly gay person to be elected to public office in Ireland. A Joycean scholar and former Senior Lecturer of English at Trinity College, Dublin, he was a founder of the Campaign for Homosexual Law Reform in the early 1970s. He was instrumental in the decriminalisation of homosexuality, which happened in 1993.
Dr. Lydia Foy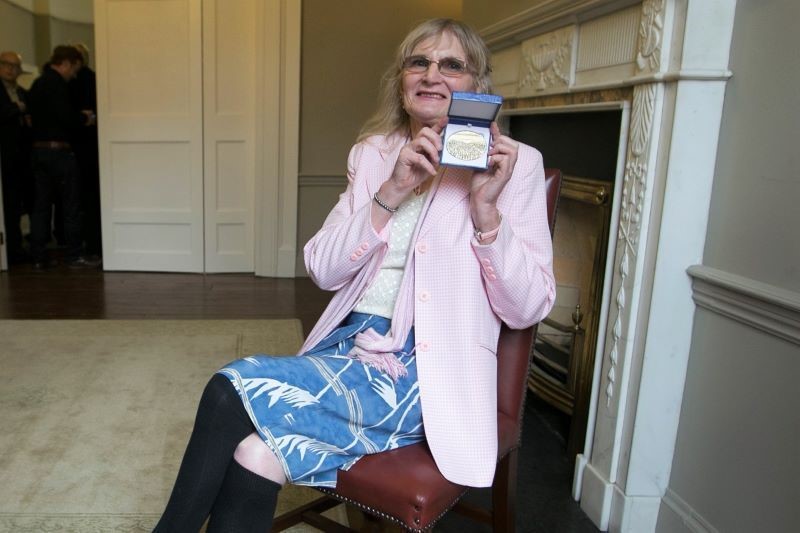 Dr. Lydia Foy with her European Citizens Prize in 2015 (RollingNews.ie)
Lydia Foy is well-known for leading and advocating for gender recognition in Ireland. Foy had sex reassignment surgery in 1992 and endured a 20-year battle to change her birth certificate to fit in line with her gender identity.

Panti Bliss (Rory O'Neill)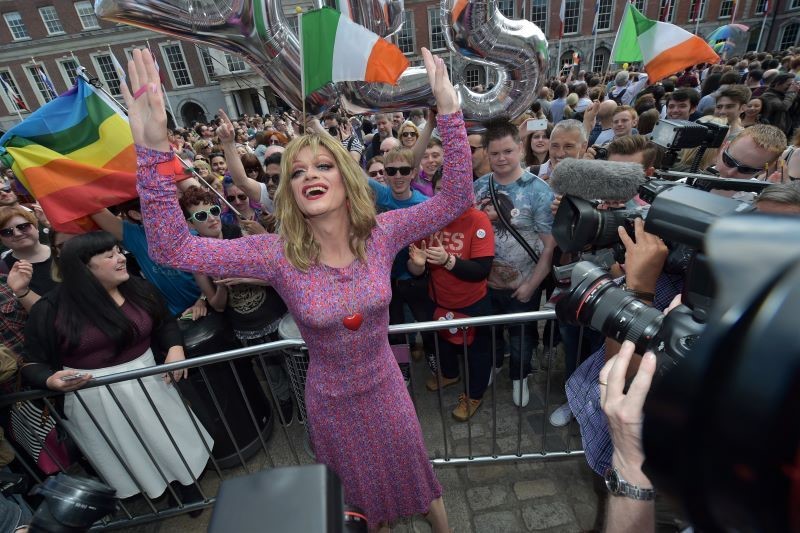 Panti Bliss celebrating the 'Yes' vote in Dublin 2015 (Getty Images)
Rory O'Neill is famously recognized as the drag queen Panti Bliss and is also a gay rights activist. O'Neill's documentary film 'Queen of Ireland' has been premiered across the globe. Originally from Ballinrobe, County Mayo, O'Neill grew up in a small town and came out as gay in his 20s. He has regularly hosted Dublin Pride in June.
Tonie Walsh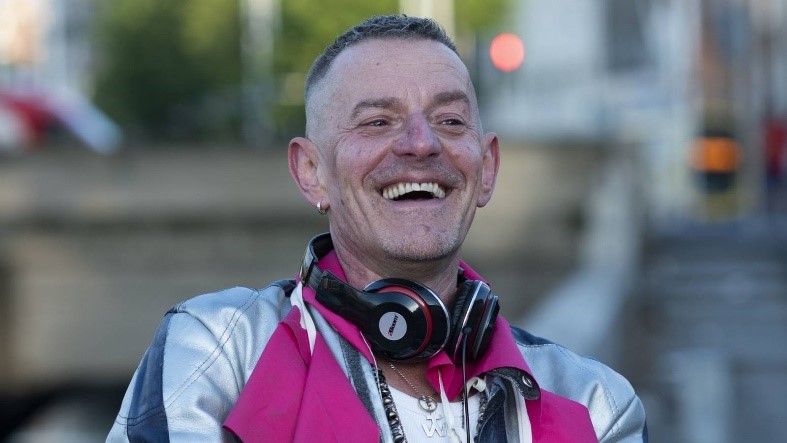 Tonie Walsh is former president of the National LGBT Federation, founding editor of the Gay Community News, renowned club DJ, and founder of the Irish Queer Archive. He is also a repository of stories within a community whose history has a tendency to be lost.

Kieran Rose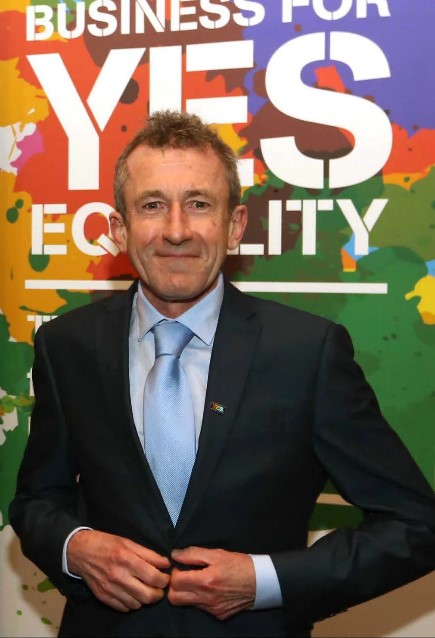 Kieran Rose has been instrumental in advancing LGBTQ+ rights in Ireland for nearly 50 years. He is co-founder of Gay Lesbian Equality Network (GLEN). He previously worked alongside the Cork Gay Collective in the 1980's, lobbied for the 1993 Criminal Law Amendment Act that finally decriminalised sexual activity between men in the Republic of Ireland, and fought for the introduction of the Civil Partnership Act in 2010.
Katherine Zapone and Anne Louise Gilligan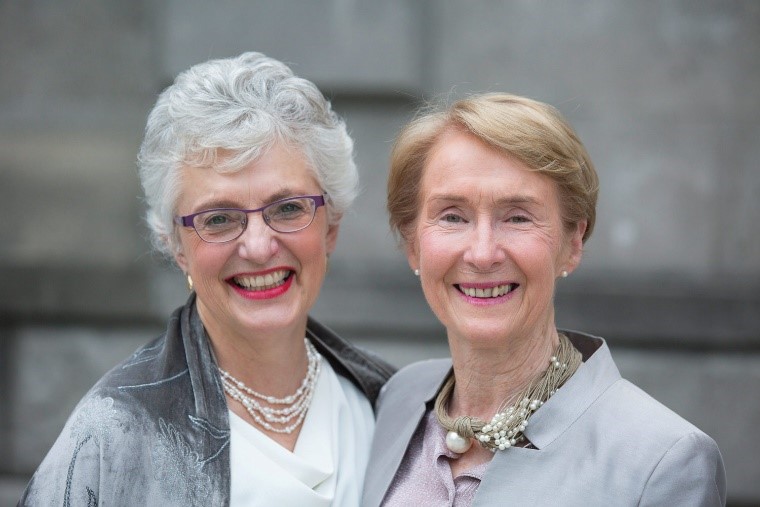 Katherine and Anne Louise were the inspiration behind the formation of Marriage Equality, which launched in Ireland in February 2008.  They had been married in Canada and wanted their marriage to be recognised legally here at home in Ireland. They took a case to the courts which was defeated but ultimately led to the successful constitution change in 2015.
Grainne Healy – Marriage Equality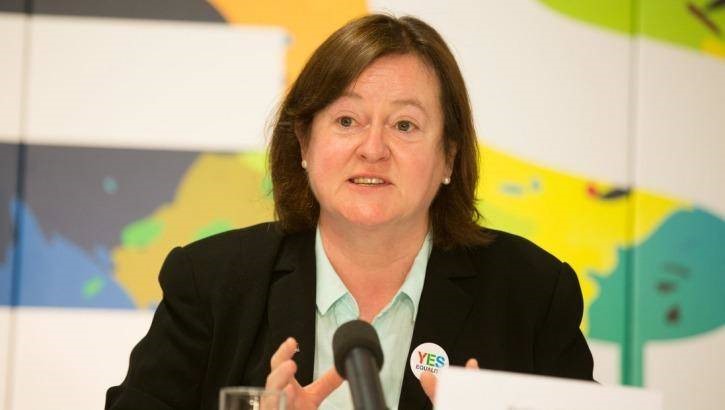 Gráinne Healy is a successful chairperson, facilitator, researcher, evaluator, trainer and social inclusion projects manager. She is a leader in the social justice sector, campaigns expert, researcher and published author. Her areas of expertise include: gender equality, violence against women, LGBT rights etc. She was the co-founder and Chairwoman of Marriage Equality, the organisation seeking equal marriage rights in Ireland (2007+)
We cannot forget the organisations who make the world a better place and offer support and safe spaces to young people who identify as LGBTI+ or young people who are allies and who want to fight for a more just and equal world.
Here is a non-exhaustive list of those organisations:
BeLonG To Youth Services is the national organisation supporting LGBT+ young people in Ireland. Since 2003, they have worked with LGBT+ young people, between 14 and 23 years, to create a world where they are equal, safe, and valued in the diversity of their identities and experiences.
They also advocate and campaign on behalf of young LGBT+ people, and offer a specialised LGBT+ youth service with a focus on mental and sexual health, alongside drug and alcohol support. They respond to the needs of LGBT+ young people in Ireland and we help them thrive.
TENI – Transgender Equality Network Ireland
TENI is a non-profit organisation supporting the trans community in Ireland. TENI seeks to improve the situation and advance the rights and equality of trans people and their families.
GOSHH – GOSHH Ireland CLG – (Gender, Orientation, Sexual Health, HIV)
GOSHH – Gender Orientation Sexual Health HIV is located in Limerick City aiming to create an environment where the mental, emotional, physical and social well-being of everyone is promoted and sexual rights are respected, protected and fulfilled.
Outhouse LGBT Lesbian Bisexual Gay Transgender Centre Dublin Ireland
Outhouse provides a safe space which facilitates & encourages the growth of services & supports to the LGBT communities.
LGBT Ireland is a national organisation underpinned by localised knowledge and responses. Together with their network members, they provide support, training, and advocacy which aims to improve the lives of LGBT+ people across Ireland.
GCN • Gay Ireland News & Entertainment
Gay Community News is Ireland's longest-running lesbian, gay, bisexual, and transgender publication; it is based in Dublin, and founded in 1988. It has been referred to as the "paper of record" for the Irish LGBT community.
National LGBT Federation – Campaigning for equal rights and combating discrimination (nxf.ie)
Established in 1979, the NXF is the oldest LGBT+ NGO in Ireland. The NXF publishes GCN and campaigns for the equal rights of, and to combat discrimination against, LGBT+ people in Ireland & internationally.
HIV Ireland – Advocating for individuals living with HIV
HIV Ireland contributes towards a significant reduction in the incidence and prevalence of HIV in Ireland and towards the realisation of an AIDS-free generation by advocating for individuals living with HIV, preventing new HIV infections and combating HIV-related stigma and discrimination.
Welcome to LINC | Advocating for Lesbian and Bisexual Women in Ireland
LINC is the only community development organisation working exclusively with Lesbian and Bisexual women in the Republic of Ireland. Through the LINC Resource Centre, they have completed a comprehensive outreach training and development programme.
They also actively engage with various representative groups in the community including the young women's group, lesbian parents' group, the group founded to support the parents of lesbian and bisexual women and the older lesbian group.