YWIT "GLOCAL" project
Youth Work Ireland Tipperary's 'GLOCAL' project aims to connect young people with the local and global influences that impact their lives and those of their communities. This is achieved using development education methodologies to support young people to have an increased awareness and deeper understanding of key issues, both locally and globally, in relation to justice, equality and inclusion. It also provides them with a platform for action through engagement with the UN Sustainable Development Goals. The core values of the project focus on equality, justice, diversity and sustainability through a participatory, collaborative, optimistic nature for exploring solution for a better world.
The Glocal project has been running 2016 thanks to ongoing funding funding Irish Aid. Highlights of the Glocal project over the last 6 years have included:
GLOCAL 16 (2016 /2017)
Kicking off the embedding of the Development Education into YWIT with  working on developing a Development Education policy and staff training
Junior Board of Management was involved with the Free Ibrahim Halawi campaign and Show Rasicm the Red Card Campaign.
Junior Board of Management worked with Sally Daly to create the Pilot of the What Use of Your Mobile Phone recourse
2 Young Syrian refugees were supported to attend an international conference on "Art as Activism".
An exhibition of the work carried out by the Junior Board and our Development Education Task Force was on display during our sports event in April.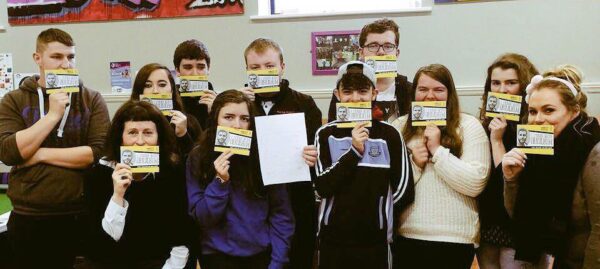 GLOCAL 17 (2017 /2018)
Progression and Manualisation of What Use is my Mobile Phone with the Junior Board of Management and Sally Daly. The Junior board then showcased the What Use is my Mobile Phone at a NYCI One World Week Youth Summit and NYCI Change Makers Conference.
What's the Photostory – From Syria to Tipperary was a project developed to build connection and encourage empathetic understanding on stories of migration.
Development Education Youth Participation videos.  These videos were developed on foot of the 'What's the photostory project', and are a combination of young people telling their story in English and Arabic with subtitles.   To watch the videos click here
Continued developing Development Education Policy and ongoing staff training.
A week long Development Education Seminar funded through LEARGAS took place in November.  35 participants attended the seminar throughout the week, and participants visited a number of projects around Ireland as well as learned about YWI Tipperary's own approach.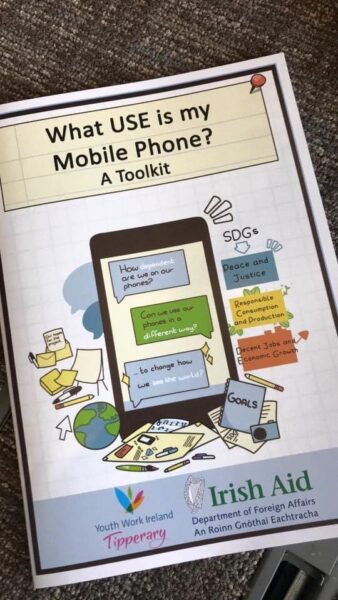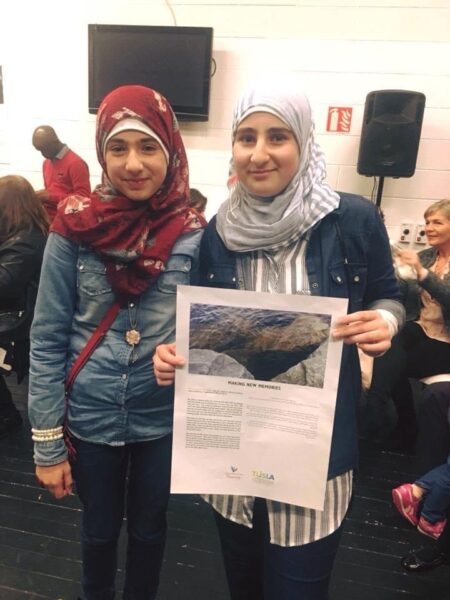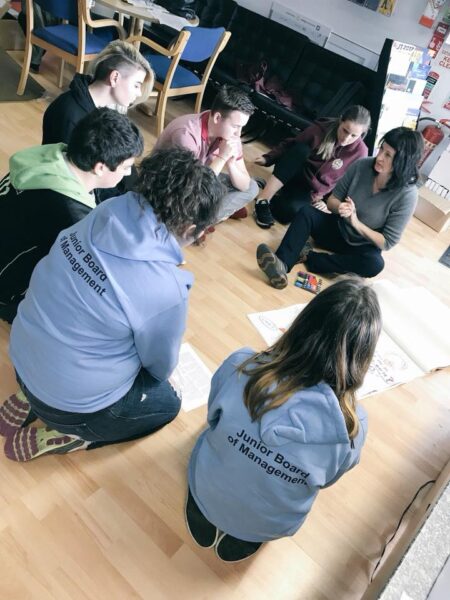 GLOCAL 18 (2018/2019)
Appointment of a part time Glocal worker in the organisation and the continuing of ongoing training for YWIT staff and board of Directors, hold an organisational wide consultation day, SDG audit the approval of the  Development Education and Global Youth Work Policy in March 2019
The Junior Board and Glocal Worker devolved and ran the What Gender Workshop with multi Youth projects. 
Cashel Neighbourhood Youth Project Gaming group designed their own Board game call the 'SDG & Me' Board which went on to win 2019 Trocaire Game Change Award for the Youth Work category.
Continued to promoted the use of What's the Photo Story within YWIT and wider which included members of the Junior Board and Young people from Thurles Youth Project running a workshop with 26 Professional Youth and Community practitioners at the World Community Development Conference 2018 in Maynooth.
Telling Space Project was with the young people from the Syrian community to tell their story through song writing integrated setting with other young people engaged in YWIT and involving 5 Youth projects.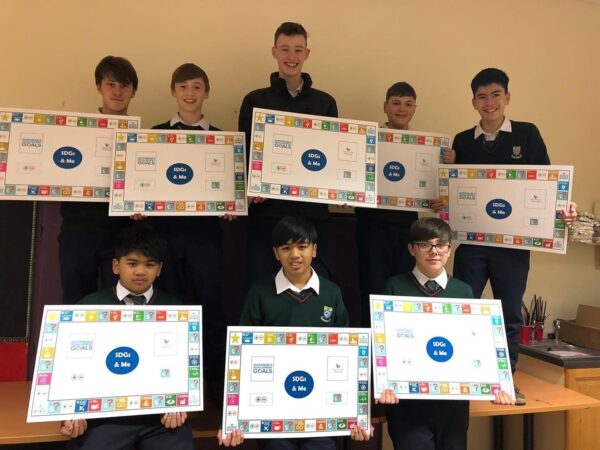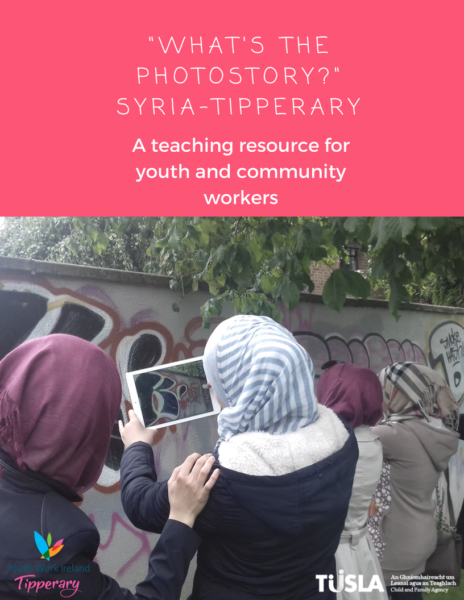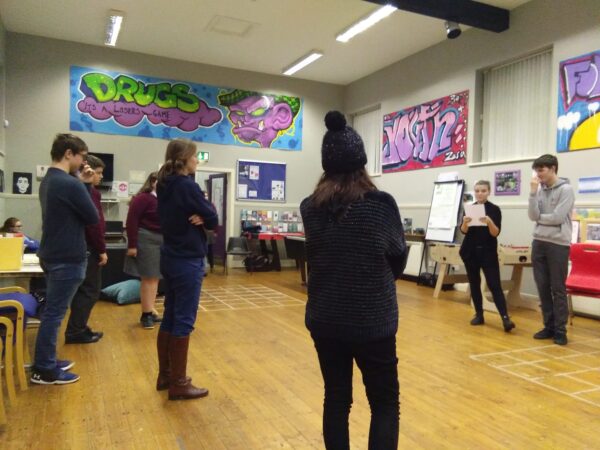 GLOCAL 19 (2019/2020)
Creating the 'SDG Backpack' resource to support Youth Workers  resource to run programmes around any of the 17 SDGs depending on the time of year, interests of the young people, relevance in Media /UN day etc. 
The Junior Board and Glocal Worker devolving and running YWIT "What Poverty Means" Social Media Campaign involving 7 Youth Workers and 1 JBOM member living on less than €2 a day for 5 days
Combing YWIT Future Leader Induction Training with the young people with the designing and running of 2 Development Education Days for Juniors in both North Tipp and South Tipp during One World Week.
Ongoing having the part time Glocal worker in place along with ongoing training for YWIT team around Development Education and the Sustainable Development Goals
Conducting of an external evaluation of the YWIT Glocal Programme to date.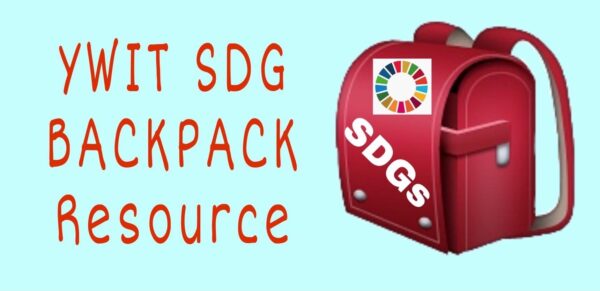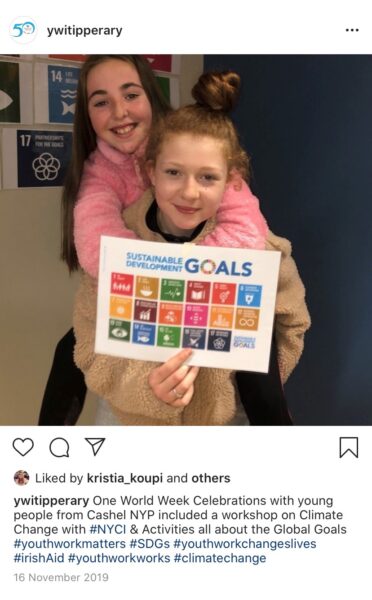 GLOCAL 20 (2020/2021)
210+ Young people engaging in activities from the SDG Backpack resource and the youth lead development of 1 Virtual Game and 4 Board Games around the SDGs.
170+ Young People, Volunteers, staff had the opportunity to participated in One World Week Celebration outdoor designed and planned by teen group from Tipperary Town.
Junior Board of Management created, planned and ran a week long organisation wide Social Media Campaign called 'In 2020 Let's Get Real About …' so the people in Tipperary would be more awareness of the experiences, challenges and inequalities that far too many people face locally and globally from having a disability, or an issue with their mental health, to issues such as Gender Equality, Homelessness, Homophobia, Racism or discrimination for being a member of the Traveller community.
Ongoing having the part time Glocal worker in place along with ongoing training for YWIT team around Global Youth Work, Development Education methods and the Sustainable Development Goals
Conducting of key consultation with YWIT stakeholders in the development of YWIT Glocal Roadmap 2021-2014 inline with YWIT strategic plan.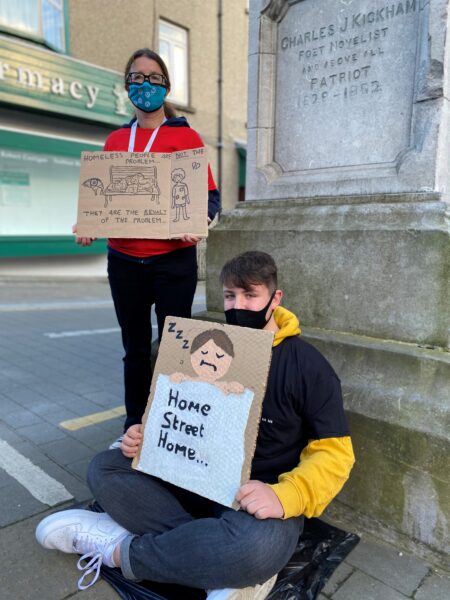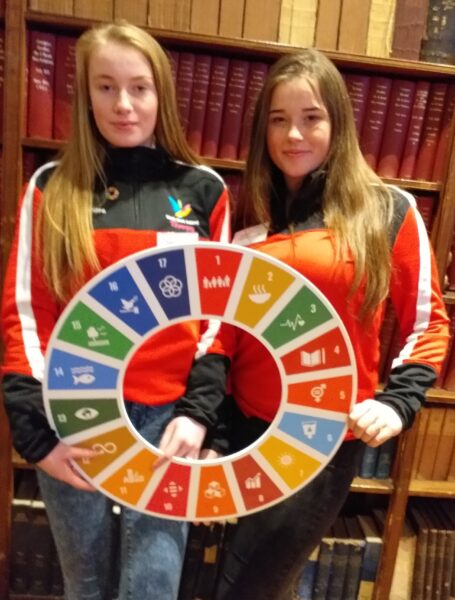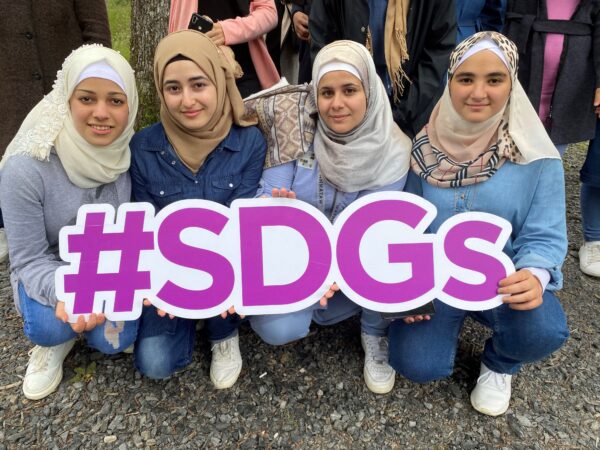 GLOCAL (2021/2022)
Junior Board of Management created, planned and ran a two week long organisation wide Social Media Campaign to highlight the reality of climate change and to create a call to action while the 26th UN Climate Change Conference of the Parties (COP26) was happening in Glasgow. 
Worked with 22 young people from a variety of backgrounds in the creation of Global Photostory resource to encourage connection, empathetic and understanding between the story tellers who have faced some form of discrimination during their lifetime and reader.
Engaged 11 Youth Leaders in designing and delivery of Global Youth Work workshops focusing on the SDGs for 128 younger Youth Members.
Ongoing having a part time Glocal worker in place which oversaw the running of a Youth Worker Blended Learning programme on Global Youth Work, Dev Ed method, SDGs and existing recourses with YWIT Youth Workers and the delivery of SDGs related workshops with 263 young people.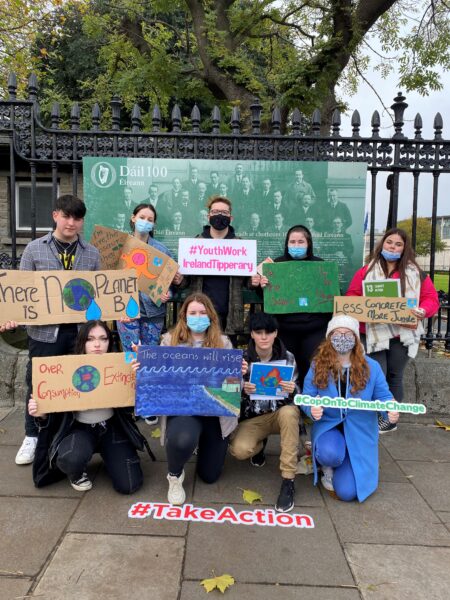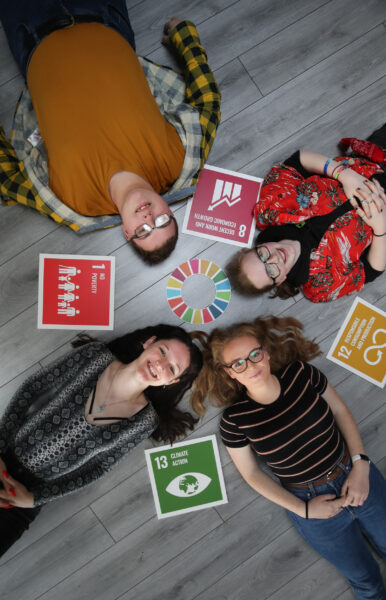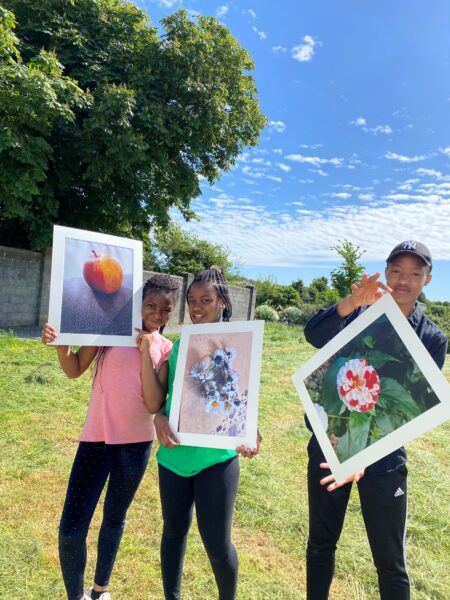 For more information about Youth Work Ireland Tipperary's GLOCAL project, please contact our Glocal Worker Cate O'Connor on cate.oconnor@youthworktipperary.ie or on 087-9100727