Young Artists Delivering a Message
Author: Lisa McGrath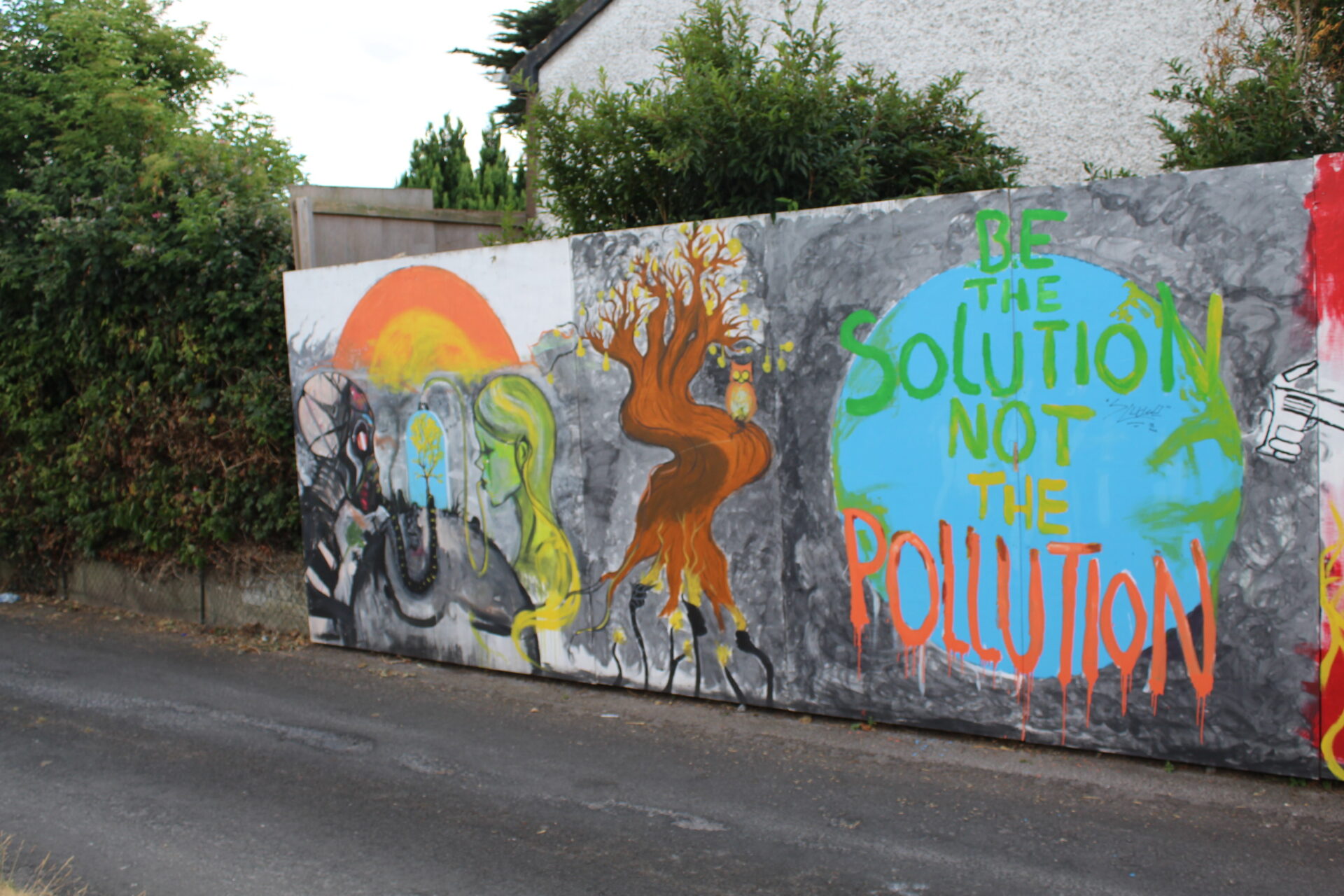 "No challenges pose a greater threat to future generations than climate change", says the former president of America and a group of young people who are members of Youth work Ireland, Tipperary agree. These young members form a social action group whose main aim is to look at local, national and global social injustice and try to create positive change. 
The group, who form this relatively new group are exploring the many issues in today's world, i.e poverty, homelessness, child labour to name but a small few. They decided for their first piece of action to focus on Climate Change, something they feel we all have the power to combat. The group wanted to create awareness through art and Brendan Fahey, local artist, acted as a mentor to the group. Conor Quinlan, 14yrs, says "I think that global warming is one of the biggest threats we face in the world and I feel like if we don't act now and work to prevent it then maybe in time my mural could be the end result". (Conor painted the Statue of Liberty submerged in water) "I really think that people need to think about how the world they live in can change because of global warming." 
The group created art pieces for a large mural in Tipperary local estate, Glenview Square. The estates resident's association had heard about the group and offered them a large area where they could showcase their art work. Tommy Coffey, of the estates residents association said "We wanted something positive on the hoarding, which was erected for negative reasons (illegal dumping). We heard about the group and felt that their messages and artwork about climate change would be a positive use of the hoarding. We are very happy with the end result and wold like to congratulate these young people and their endeavours to create awareness around climate change. We would also like to wish them well on their future projects." 
Andy Tobin, 16ys, who painted a beautiful heart said "The heart is nature and we are the true friend if we become the solution, not the pollution." 
Youth Work Ireland, Tipperary would like to thank young artists Andy Tobin, Conor Quinlan, Levi Ryan, Paige Ryan, Sarah MacNamara, Ben Hannigan and David Hannigan. Also thanks to Glenview Square residents association. If you would like to know more about Youth Work Ireland or the social action group contact Lisa 062 52604.