The Role of Community Employment in Youth Work Ireland Tipperary
Youth Work Ireland Tipperary's mission in involvement with the Community Employment Scheme is to provide participants with the knowledge, skills and attitudes, which will support their successful transition to the work force whilst simultaneously nurturing their contribution to the organisation's work in promoting and providing high quality youth work opportunities for young people and their communities. Participants are engaged with the project for a year and some may be lucky to secure another year, before progressing on hopefully to employment, education or training.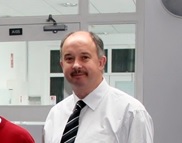 The following article was written by one of our participants, Noel, who has recently exited the scheme, and gives a first-hand account of their participation on the CE Scheme.
I have been involved with Youth Work Ireland Tipperary since 2010. I worked in a voluntary capacity delivering workshops for Thurles Youth Project and summer camps. In September 2013, I joined the CE Scheme as a Youth Work Assistant, until my departure in late September 2016.
During this time, I have been involved in all aspects of youth work and have facilitated a wide range of programmes throughout the years. I have been actively engaged in the day to day running of the project. My manager encouraged me to take on new elements of work. I have learned how to manage a project on a day to day basis. I have enhanced my ability to keep up to date with all the paper work related to weekly, monthly and yearly reports. I have also learned to positively interact with a variety of age groups, encouraging them to take responsibility for their actions, whilst empowering them to make positive choices.
I have a degree in Social and Community Studies from LIT Thurles. I have been provided with a wide range of courses over the years with Youth Work Ireland Tipperary. These courses have enhanced my work performance and engagement with young people. They have also helped with my own personal development.
Through the experience gained in the organisation, I have secured full time employment and the opportunity to continue further education to the next level. My experience with Youth Work Ireland Tipperary has been positive, sometimes challenging, but always rewarding.
Caroline Burke – CE Supervisor