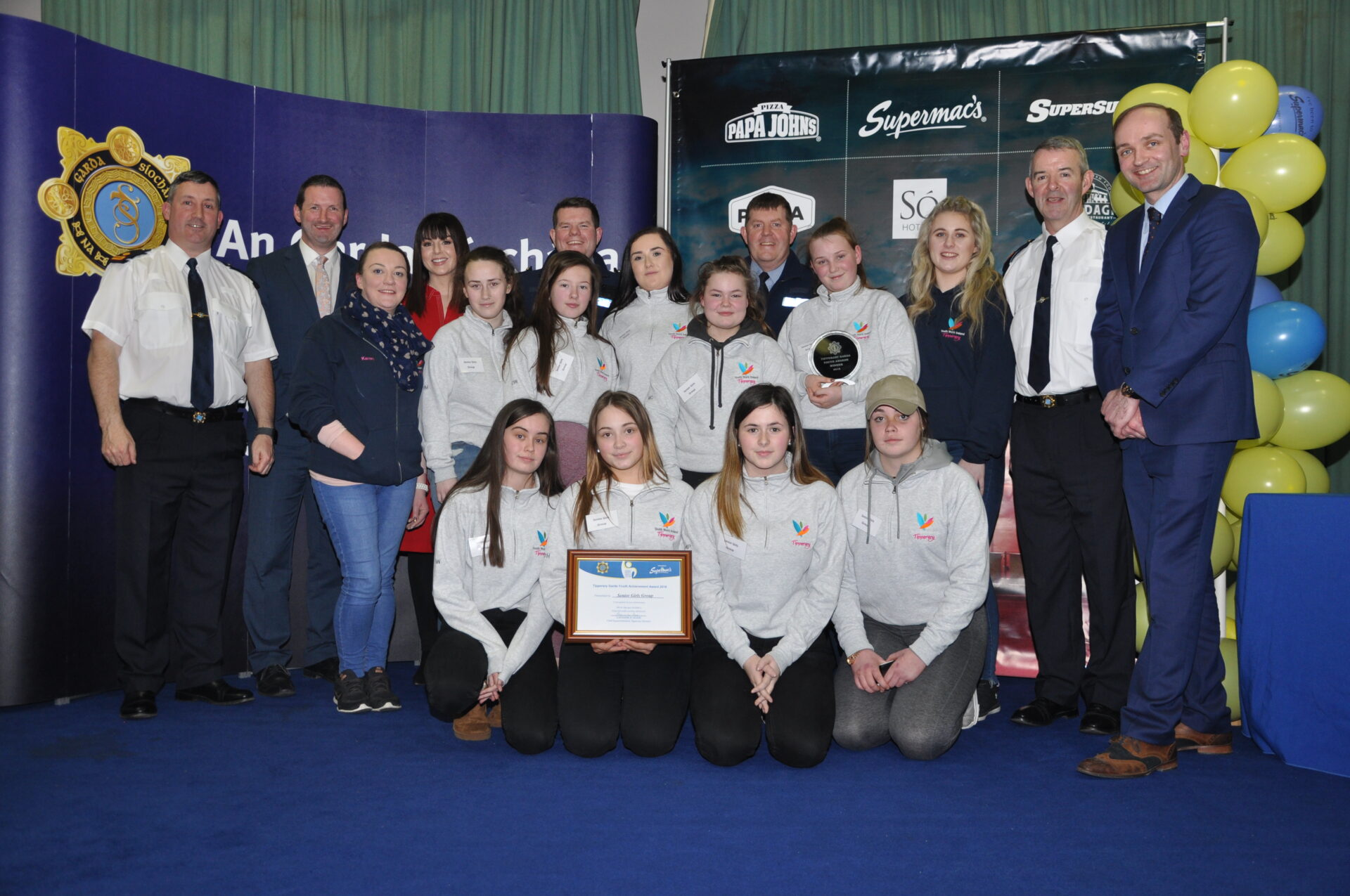 Tipperary Youth Garda Awards
Cashel Neighbourhood Youth Project is so proud of Aaron Ryan Gibson who was award the Tipperary Garda Youth Individual Award for 2018. Aaron received this award due to his dedication as a member of Youth Work Ireland Tipperary – Cashel Neighbourhood Youth Project. Aaron assists with Junior groups every week as well as been in his own Senior group. Aaron always lends a hand and goes the extra mile to help people. Aaron really enjoys helping others and this is evident in the way he treats everyone with respect and always has time for people from all backgrounds and abilities. Aaron has also been an active member of YWI Tipperary Junior Board of management since 2017. He was involved in the creation of two youth development educational resources 'What Use is Your Mobile Phone' and What Gender means?' In 2018 Aaron was nominated for Comhairle Na nOg to represent Cashel.
Youth Worker: Cate O'Connor
The Tipperary Town Youth Project and Tar Project are very proud of our Senior Girls Group who recently received the Tipperary Garda Youth Award. The girls won in their category the Group Award for their production of a booklet aimed at their younger peers to empower and support younger girls on their journey to puberty. This resource is called "Puberty, A Period Full of Changes". The girls worked tirelessly over 12 weeks to ensure that this booklet gave not only practical information on what would happen to their bodies but also tips to ensure confidence and normalize this change. The girls worked together to ensure that they gave relevant information based on fact and also on their own experiences. They included pieces under the following headings:
* What is puberty
* How it may feel
* Tips on how to cope with changes
* Relationships looking at what is considered a good or bad relationship
* A frequently asked questions section – this information was gathered using our younger girls group.
* Inspirational Women
The Youth Project and Tar Project would like to thank the girls for developing the resource and thank particularly the HSE National Lottery Grants for supplying the funding for this. A copy of this publication is available in the Youth Centre in Tipperary Town or contact us by phone 062 52604.
The Senior Girls Group is made up of:
Megan Prenderville, Chloe Wills, Shauna Murphy, Eva O'Halloran, Valerie Morey, Faye Walsh, Chloe McEniry, Sharon Roche, Savanna Randall, Megan Carey. Well done girls!
Youth Workers: Lisa McGrath, Karen Fahey & Claire Turner